SEPTIC TANK HERTFORDSHIRE FOR SEPTIC TANK REPAIRS, PROBLEMS AND INSTALLATIONS
For septic tank installation, maintenance and repair in Hertfordshire contact our Hertfordshire Septic Tank Engineers. We provide septic tank conversions, domestic sewage treatment plants, sewage treatment plant installers and all septic tank problems.
Septic tanks Hertfordshire and cesspit services for Herts, For septic tank installations call Hertfordshire Drainage we provide homeowners with a complete design, installation and maintenance service.
Septic tank repairs and installations
Installed correctly and maintained regularly a septic tank or cesspit is an effective method of dealing with foul waste which will service a property for many years. However, without regular monitoring and maintenance you could find yourself running into problems.
Throughout Hertfordshire, domestic and commercial properties, are not supplied by mains drainage for the disposal of waste water. Hertfordshire Drainage are installers and repairers of all septic tanks and sewage treatment plants. We provide Hertfordshire homes and business's with a sewage treatment systems that meet site requirements. We guaranteed to keep your private and mains drainage facilities running efficiently and problem free. For septic tank Installation and repair call Hertfordshire Drainage for small domestic installation of a septic tank, septic tank conversion unit or packaged sewage treatment plant, Hertfordshire Drainage provides your home or business with a free advise service, including site visits throughout Hertfordshire area.
Site surveys for septic tank problems in Hertfordshire
Operating throughout all areas of Hertfordshire, we provide a Free Site survey Service.
During the site visit our trained engineer will inspect the existing drainage and advise the customer of the most suitable waste water treatment product for their site works. A quotation of the works involved are sent to the customer covering all matters relating to the proposed project. All relevant Environment Agency Permits or Exemption Certificates are applied for on the client's behalf.
Domestic sewage treatment plant installer
Sewage treatment plant installation and servicing is important and there is a huge number of sewage treatment plants of differ in design and sizes installed throughout the Hertfordshire area. It is common knowledge that many domestic sewage treatment plants do not get serviced until they stop working,or cause a pollution issue.Failure to maintain a sewage treatment plant can result in the system being ineffective in its operation and can result in the biological activity being effected, resulting in untreated effluent being discharged to a receiving watercourse. Lack of maintenance can also lead to costly replacement of component parts.Hertfordshire Drainage can service, install and maintain your domestic sewage
plant the highest level.
Septic tank empty Hertfordshire
Unlike cesspits emptying, septic tanks do provide a rudimentary sewage treatment and have an outlet for the liquid part of the waste to drain away to a soak away. As a result, a septic tank emptying Hertfordshire only needs attention approximately once a year. However, you will find that most septic tanks and their soakaways will have problems sooner or later, perhaps with land drainage and often after long periods of wet weather. This will be the fault of the drain field rather than the septic tank itself.
Repairs and maintenance for Cesspit in Hertfordshire
Do not confused a cesspit with a septic tank, a cesspit is purely a holding tank, without an outlet. There is no intent to treat or discharge the sewage and the cesspit works as a holding tank to collect and store it until emptied. Everything that goes in, stays in and has to be removed on a regular basis. For older properties without mains drainage and where the grounds are unsuitable for a soak away septic tank, a cesspit Hertfordshire is often the solution.
Cesspit emptying Hertfordshire
However, since cesspits Herts are usually found on older period properties, they generally need regular upkeep and of course cesspit emptying. A cesspit requires emptying on a very frequent basis, possibly around every 45 days or so depending on use. If you are living in the Hertfordshire area the Private Drainage Contractor can help, we are skilled in all aspects of liquid waste disposal and cesspit emptying Hertfordshire maintenance. We can offer you not just our cesspit emptying services but also plenty of helpful advice.


Septic tanks Herts – Signs of a failed soak away and poor land drainage :
Strong or bad odours coming from the septic tank or drains in Hertfordshire
Septic tank Hertfordshire, effluent surfacing on your land due to poor land drainage
Slow flushing of toilets could mean septic tank problems
Gurgling in your Hertfordshire drains
Ground movement (dips) near the septic tank Herts or soakaway drainfield
Toilet overflowing in Herts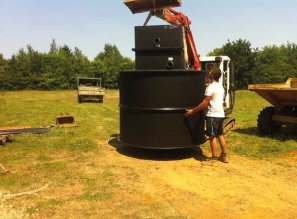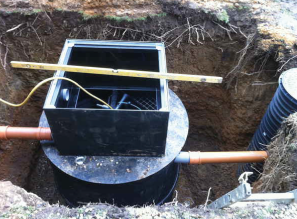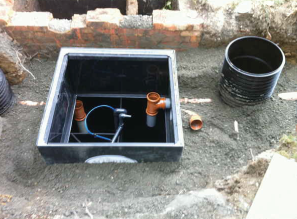 Septic Tanks and Cesspits Installation Services
Average rating:
1 reviews
Dec 19, 2016
Very professional service
The team at Hertfordshire Drainage, were very helpful and wasted no time in identifying my problem and planning the steps to solve them. They made installation process as unobtrusive as possible and stuck to the deadline - a big thanks to the team.
Hertfordshire Septic Tanks and Treatment Plants
We install and repair septic tanks throughout Hertfordshire : Septic Tank installer Three Rivers, Septic Tank installer Watford, Septic Tank installer Hertsmere, Septic Tank installer Welwyn Hatfield, Septic Tank installer Broxbourne, Septic Tank installer East Hertfordshire, Septic Tank installer Stevenage, Septic Tank installer North Hertfordshire, Septic Tank installer St Albans, Septic Tank installer Dacorum, Septic Tank installer Watford, Septic Tank installer Hitching, Septic Tank installer Hemel Hempstead, Septic Tank installer Hatfield, Septic Tank installer Potter Bar, Septic Tank installer Watford, Septic Tank installer Borehamwood, Septic Tank installer Bishops Stortford, Septic Tank installer Chestnut, Septic Tank installer Welwyn Garden City, Septic Tank installer St Albans, Septic Tank installer Hemel Hempstead, Septic Tank installer Stevenage, Septic Tank installer Sawbridgeworth, Septic Tank installer Cheshunt, Septic Tank installer Knebworth, Septic Tank installer Letchworth.